The world's most valuable resource is no longer oil, but data—is a true statement that is backed by research and become even more obvious in the present day. In today's data-driven business landscape, the need for a reliable, scalable, and high-performance data storage solution has reached unprecedented heights. That's where we comes in. Let us present you with ten powerful reasons why STORViX should be your go-to choice:
1. Unparalleled Data Integrity and Recovery
STORViX introduces AiRE IntelligentFiler, our cutting-edge and application-aware data storage solution. With AiRE, your IT team can optimize resource costs and save valuable time. Our integrated data protection features surpass conventional backup software, enabling near-zero Recovery Time Objective (RTO) and Recovery Point Objective (RPO). AiRE offers both intra- and off-site replication, with the added option of Disaster Recovery as a Service (DRaaS). Additionally, our Vault service provides hassle-free long-term retention management, ensuring all your needs are met under one roof.
2. Agile System with Optimal Performance
AiRE guarantees speed, security, and infinite scalability. By leveraging an architecture independent of conventional RAID controller cards, our data storage solution keeps your system agile, flexible, and operating at peak performance levels.
3. Unified + Hybrid = The Ultimate Combination
AiRE revolutionizes storage management by seamlessly implementing the Storage Area Network (SAN) and Network Attached Storage (NAS) protocols, resulting in a true unified data storage solution. It maximizes the use of flash memory technology while harnessing the potential of high-capacity enterprise disks, resulting in significant cost reductions without sacrificing performance.
4. Always Up-to-Date Software
Say goodbye to compatibility and information loss issues caused by system updates or upgrades. AiRE eliminates these concerns, ensuring your storage system remains seamlessly integrated with the latest advancements. With SmartCARE, our technology-driven customer care program, you can decide to opt in three distinct service plans to optimize and add value to AiRE IntelligentFiler. Throughout your subscription, you'll receive all updates and major releases from us free of charge.
5. Swift Data Recovery
We offers multiple options for data recovery. You can choose to save remote copies in a dedicated AiRE unit located across different physical locations, or opt for our Disaster Recovery as a Service (DRaaS) plan.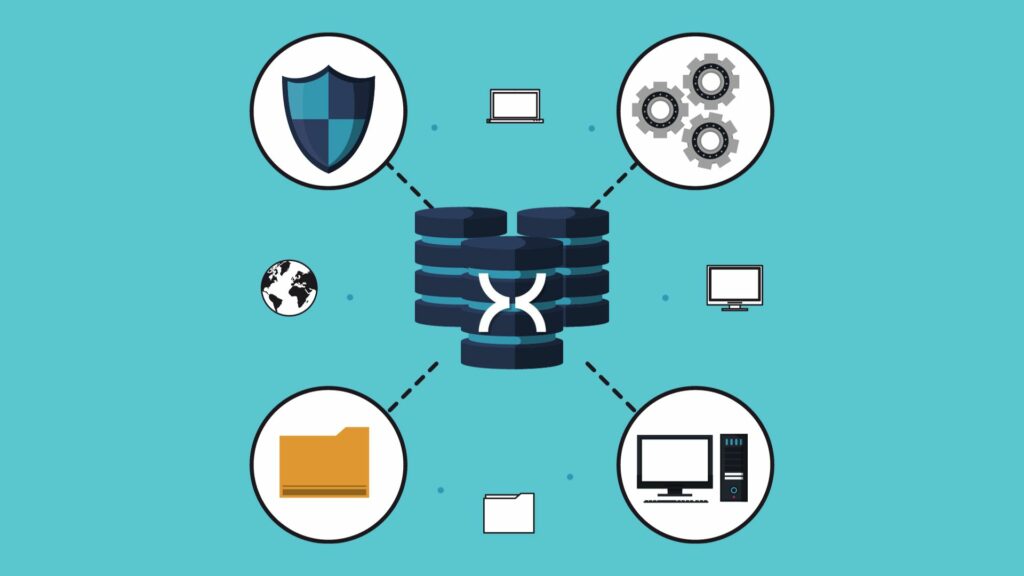 6. Dependable Customer Care at Your Fingertips (if you ever need one)
With AiRE's minimal technical support requirements, we ensures that your data storage solution operates smoothly without significant operational support. The user interface is straightforward and intuitive, while our CloudSight application leverages AI to provide real-time system status updates through clear and user-friendly graphics. CloudSight actively monitors the system, anticipating and preventing issues to optimize operations and minimize downtime.
7. Streamlined Storage Management, Saving Time and Resources
AiRE automates key functions of your data-storage system, including real-time workload efficiency monitoring. By eliminating the need for constant supervision, AiRE saves valuable time for your IT team, allowing them to focus on strategic initiatives. With operational needs at the forefront, AiRE prevents resource waste and streamlines processes for improved efficiency. The dynamic use of an adaptive cache layer, operating with three tiers of flash memory, enables faster data access, while instant recovery further boosts productivity without disrupting your operational activities.
8. Intuitive and User-Friendly, Even for Non-Experts
We understands that not everyone is a tech expert. That's why we have designed our data storage solution interface to be intuitive and easy to use for all users. No specialized training is required, and implementing our system won't require any changes to your existing work processes or organizational structure. With the CloudSight application providing real-time monitoring of system parameters, there's no need for additional components. You can trust us to ensure optimal operating performance at all times.
9. GDPR Compliance Made Easy
As part of our value-added cloud services, Vault provides a long-term off-site retention solution. It allows you to store and back up your data in European data centers, offering top-notch security and cost efficiency. Vault guarantees GDPR compliance and data sovereignty, ensuring you meet all regulatory requirements effortlessly.
10. Expert Support for Complex Situations
Navigating complex infrastructure implementations can be challenging. However, with the CloudSight application, you'll have full visibility into resource usage for each storage task. Additionally, our team is always available to provide expert guidance and support every step of the way, ensuring your complex situations are handled with ease and you can leverage our data storage solution to the best ability.

When it comes to enterprise data storage, STORViX is the clear choice. Our comprehensive and advanced solutions, combined with outstanding customer care and support, guarantee optimal performance, data integrity, and peace of mind. Experience the STORViX difference today!